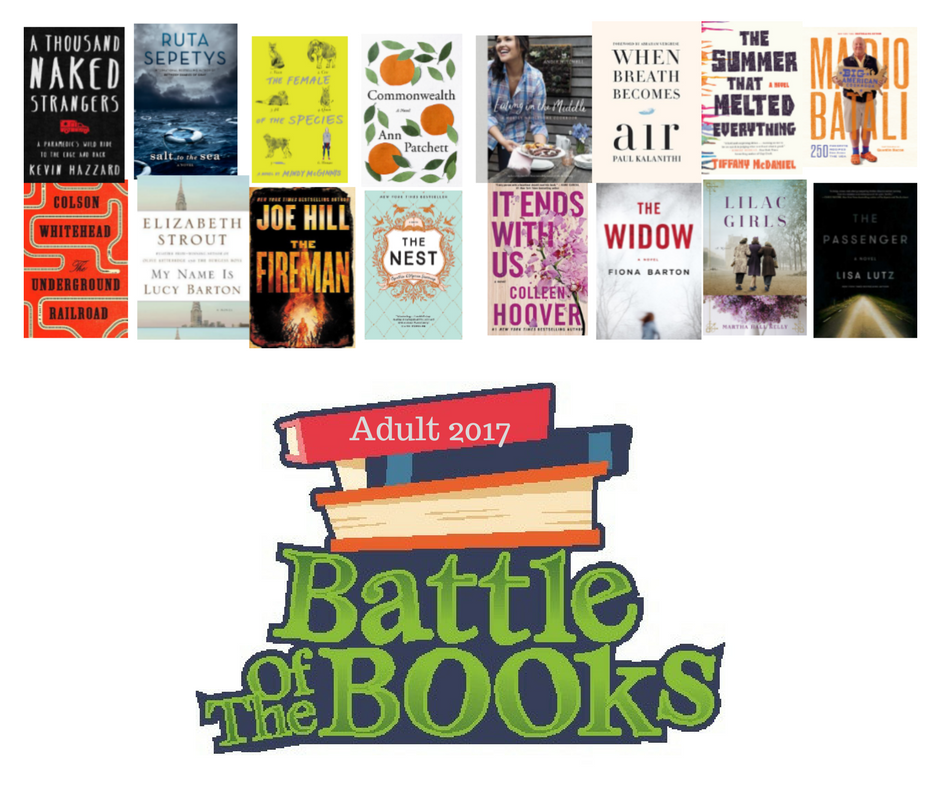 Mario Batali Big American Cookbook– Over two years in the making, with Batali searching for truly delicious dishes from all corners of the US, this definitive cookbook features the best America has to offer. With over 250 simple recipes celebrating the treasures of the state fairs and the dishes of the local rotary clubs and ethnic groups. Batali has interpreted these regional gems with the same excitement and passion that he has approached traditional Italian food. Covering the Northeast/New England, the Mid-Atlantic, the Gulf Coast, the Great Lakes, the Heartland, the Southwest, and the Pacific Coast, this book will share everything from the BBQ styles of Texas, the Smokeys and the Carolinas, to the seafood soups from yankee Boston to the spicy gumbos of the Gulf Coast and the berry pies of the Pacific Northwest. All the dishes are very simple and do-able–from Philly Cheesesteaks to Marionberry cobbler. And while Batali uses recipes passed down through the generations, he also shares hints on what he would add to the recipe to take the flavor up a notch.
This is THE American cookbook you will want to own.
Eating In The Middle– In her inspiringNew York Times bestselling memoir, It Was Me All Along, Andie Mitchell chronicled her struggles with obesity, losing weight, and finding balance. Now, in her debut cookbook, she gives readers the dishes that helped her reach her goals and maintain her new size. In 80 recipes, she shows how she eats: mostly healthy meals that are packed with flavor, like Lemon Roasted Chicken with Moroccan Couscous and Butternut Squash Salad with Kale and Pomegranate, and then the "sometimes" foods, the indulgences such as Peanut Butter Mousse Pie with Marshmallow Whipped Cream, because life just needs dessert. With 75 photographs and Andie's beautiful storytelling, Eating in the Middle is the perfect cookbook for anyone looking to find freedom from cravings while still loving and enjoying every meal to the fullest.
Lilac Girls– New York socialite Caroline Ferriday has her hands full with her post at the French consulate and a new love on the horizon. But Caroline's world is forever changed when Hitler's army invades Poland in September 1939—and then sets its sights on France. An ocean away from Caroline, Kasia Kuzmerick, a Polish teenager, senses her carefree youth disappearing as she is drawn deeper into her role as courier for the underground resistance movement. In a tense atmosphere of watchful eyes and suspecting neighbors, one false move can have dire consequences. For the ambitious young German doctor, Herta Oberheuser, an ad for a government medical position seems her ticket out of a desolate life. Once hired, though, she finds herself trapped in a male-dominated realm of Nazi secrets and power. The lives of these three women are set on a collision course when the unthinkable happens and Kasia is sent to Ravensbrück, the notorious Nazi concentration camp for women. Their stories cross continents—from New York to Paris, Germany, and Poland—as Caroline and Kasia strive to bring justice to those whom history has forgotten.
My Name is Lucy Barton– Lucy Barton is recovering slowly from what should have been a simple operation. Her mother, to whom she hasn't spoken for many years, comes to see her. Gentle gossip about people from Lucy's childhood in Amgash, Illinois, seems to reconnect them, but just below the surface lies the tension and longing that have informed every aspect of Lucy's life: her escape from her troubled family, her desire to become a writer, her marriage, her love for her two daughters.
When Breath Becomes Air– At the age of thirty-six, on the verge of completing a decade's worth of training as a neurosurgeon, Paul Kalanithi was diagnosed with stage IV lung cancer. One day he was a doctor making a living treating the dying, and the next he was a patient struggling to live. Just like that, the future he and his wife had imagined evaporated.When Breath Becomes Air, which features a Foreword by Dr. Abraham Verghese and an Epilogue by Kalanithi's wife, Lucy, chronicles Kalanithi's transformation from a naïve medical student "possessed," as he wrote, "by the question of what, given that all organisms die, makes a virtuous and meaningful life" into a young neurosurgeon at Stanford, guiding patients toward a deeper understanding of death and illness, and finally into a patient and a new father to a baby girl, confronting his own mortality. What makes life worth living in the face of death? What do you do when the future, no longer a ladder toward your goals in life, flattens out into a perpetual present? What does it mean to have a child, to nurture a new life as another fades away? These are some of the questions Kalanithi wrestles with in this profoundly moving, exquisitely observed memoir. Paul Kalanithi died in March 2015, while working on this book, yet his words live on as a guide and a gift to us all. "I began to realize that coming face to face with my own mortality, in a sense, had changed nothing and everything," he wrote. "Seven words from Samuel Beckett began to repeat in my head: 'I can't go on. I'll go on.'" When Breath Becomes Air is an unforgettable, life-affirming reflection on the challenge of facing mortality and on the relationship between doctor and patient, from a gifted writer who became both.
A Thousand Naked Strangers– A former paramedic's visceral, poignant, and mordantly funny account of a decade spent on Atlanta's mean streets saving lives and connecting with the drama and occasional beauty that lies inside catastrophe. In the aftermath of 9/11 Kevin Hazzard felt that something was missing from his life—his days were too safe, too routine. A failed salesman turned local reporter, he wanted to test himself, see how he might respond to pressure and danger. He signed up for emergency medical training and became, at age twenty-six, a newly minted EMT running calls in the worst sections of Atlanta. His life entered a different realm—one of blood, violence, and amazing grace. Thoroughly intimidated at first and frequently terrified, he experienced on a nightly basis the adrenaline rush of walking into chaos. But in his downtime, Kevin reflected on how people's facades drop away when catastrophe strikes. As his hours on the job piled up, he realized he was beginning to see into the truth of things. There is no pretense five beats into a chest compression, or in an alley next to a crack den, or on a dimly lit highway where cars have collided. Eventually, what had at first seemed impossible happened: Kevin acquired mastery. And in the process he was able to discern the professional differences between his freewheeling peers, what marked each—as he termed them—as "a tourist," "true believer," or "killer." Combining indelible scenes that remind us of life's fragile beauty with laugh-out-loud moments that keep us smiling through the worst,A Thousand Naked Strangers is an absorbing read about one man's journey of self-discovery—a trip that also teaches us about ourselves.
The Nest– Every family has its problems. But even among the most troubled, the Plumb family stands out as spectacularly dysfunctional. Years of simmering tensions finally reach a breaking point on an unseasonably cold afternoon in New York City as Melody, Beatrice, and Jack Plumb gather to confront their charismatic and reckless older brother, Leo, freshly released from rehab. Months earlier, an inebriated Leo got behind the wheel of a car with a nineteen-year-old waitress as his passenger. The ensuing accident has endangered the Plumbs joint trust fund, "The Nest," which they are months away from finally receiving. Meant by their deceased father to be a modest mid-life supplement, the Plumb siblings have watched The Nest's value soar along with the stock market and have been counting on the money to solve a number of self-inflicted problems.Melody, a wife and mother in an upscale suburb, has an unwieldy mortgage and looming college tuition for her twin teenage daughters. Jack, an antiques dealer, has secretly borrowed against the beach cottage he shares with his husband, Walker, to keep his store open. And Bea, a once-promising short-story writer, just can't seem to finish her overdue novel. Can Leo rescue his siblings and, by extension, the people they love? Or will everyone need to reimagine the future they've envisioned? Brought together as never before, Leo, Melody, Jack, and Beatrice must grapple with old resentments, present-day truths, and the significant emotional and financial toll of the accident, as well as finally acknowledge the choices they have made in their own lives. This is a story about the power of family, the possibilities of friendship, the ways we depend upon one another and the ways we let one another down. In this tender, entertaining, and deftly written debut, Sweeney brings a remarkable cast of characters to life to illuminate what money does to relationships, what happens to our ambitions over the course of time, and the fraught yet unbreakable ties we share with those we love.
The Commonwealth– One Sunday afternoon in Southern California, Bert Cousins shows up at Franny Keating's christening party uninvited. Before evening falls, he has kissed Franny's mother, Beverly—thus setting in motion the dissolution of their marriages and the joining of two families. Spanning five decades,Commonwealth explores how this chance encounter reverberates through the lives of the four parents and six children involved. Spending summers together in Virginia, the Keating and Cousins children forge a lasting bond that is based on a shared disillusionment with their parents and the strange and genuine affection that grows up between them. When, in her twenties, Franny begins an affair with the legendary author Leon Posen and tells him about her family, the story of her siblings is no longer hers to control. Their childhood becomes the basis for his wildly successful book, ultimately forcing them to come to terms with their losses, their guilt, and the deeply loyal connection they feel for one another.
The Widow- When the police started asking questions, Jean Taylor turned into a different woman. One who enabled her and her husband to carry on, when more bad things began to happen… But that woman's husband died last week. And Jean doesn't have to be her anymore. There's a lot Jean hasn't said over the years about the crime her husband was suspected of committing. She was too busy being the perfect wife, standing by her man while living with the accusing glares and the anonymous harassment. Now there's no reason to stay quiet. There are people who want to hear her story. They want to know what it was like living with that man. She can tell them that there were secrets. There always are in a marriage. The truth—that's all anyone wants. But the one lesson Jean has learned in the last few years is that she can make people believe anything…
The Passenger– In case you were wondering, I didn't do it. I didn't have anything to do with Frank's death. I don't have an alibi, so you'll have to take my word for it… Forty-eight hours after leaving her husband's body at the base of the stairs, Tanya Dubois cashes in her credit cards, dyes her hair brown, demands a new name from a shadowy voice over the phone, and flees town. It's not the first time. She meets Blue, a female bartender who recognizes the hunted look in a fugitive's eyes and offers her a place to stay. With dwindling choices, Tanya-now-Amelia accepts. An uneasy―and dangerous―alliance is born. It's almost impossible to live off the grid today, but Amelia-now-Debra and Blue have the courage, the ingenuity, and the desperation, to try. Hopscotching from city to city, Debra especially is chased by a very dark secret…can she outrun her past? With heart-stopping escapes and devious deceptions,The Passenger is an amazing psychological thriller about defining yourself while you pursue your path to survival. One thing is certain: the ride will leave you breathless.
The Summer That Melted Everything– Fielding Bliss has never forgotten the summer of 1984:the year a heat wave scorched Breathed, Ohio. The year he became friends with the devil. Sal seems to appear out of nowhere – a bruised and tattered thirteen-year-old boy claiming to be the devil himself answering an invitation. Fielding Bliss, the son of a local prosecutor, brings him home where he's welcomed into the Bliss family, assuming he's a runaway from a nearby farm town. When word spreads that the devil has come to Breathed, not everyone is happy to welcome this self-proclaimed fallen angel. Murmurs follow him and tensions rise, along with the temperature as an unbearable heat wave rolls into town right along with him. As strange accidents start to occur, riled by the feverish heat, some in the town start to believe that Sal is exactly who he claims to be. While the Bliss family wrestle with their own personal demons, a fanatic drives the town to the brink of a catastrophe that will change this sleepy Ohio backwater forever.
The Underground Railroad- Cora is a slave on a cotton plantation in Georgia. Life is hellish for all the slaves but especially bad for Cora; an outcast even among her fellow Africans, she is coming into womanhood – where even greater pain awaits. When Caesar, a recent arrival from Virginia, tells her about the Underground Railroad, they decide to take a terrifying risk and escape. Matters do not go as planned and, though they manage to find a station and head north, they are being hunted. In Whitehead's ingenious conception, the Underground Railroad is no mere metaphor – engineers and conductors operate a secret network of tracks and tunnels beneath the Southern soil. Cora and Caesar's first stop is South Carolina, in a city that initially seems like a haven – but the city's placid surface masks an insidious scheme designed for its black denizens. Even worse: Ridgeway, the relentless slave catcher, is close on their heels. Forced to flee again, Cora embarks on a harrowing flight, state by state, seeking true freedom. As Whitehead brilliantly re-creates the unique terrors for black people in the pre-Civil War era, his narrative seamlessly weaves the saga of America from the brutal importation of Africans to the unfulfilled promises of the present day.The Underground Railroad is at once a kinetic adventure tale of one woman's ferocious will to escape the horrors of bondage and a shattering, powerful meditation on the history we all share.
Salt to the Sea– Winter, 1945. Four teenagers. Four secrets. Each one born of a different homeland; each one hunted, and haunted, by tragedy, lies…and war. As thousands of desperate refugees flock to the coast in the midst of a Soviet advance, four paths converge, vying for passage aboard theWilhelm Gustloff, a ship that promises safety and freedom. Yet not all promises can be kept. Inspired by the single greatest tragedy in maritime history, bestselling and award-winning author Ruta Sepetys (Between Shades of Gray) lifts the veil on a shockingly little-known casualty of World War II. An illuminating and life-affirming tale of heart and hope.
The Female of the Species– Alex Craft knows how to kill someone. And she doesn't feel bad about it. When her older sister, Anna, was murdered three years ago and the killer walked free, Alex uncaged the language she knows best. The language of violence. While her crime goes unpunished, Alex knows she can't be trusted among other people, even in her small hometown. She relegates herself to the shadows, a girl who goes unseen in plain sight, unremarkable in the high school hallways. But Jack Fisher sees her. He's the guy all other guys want to be: the star athlete gunning for valedictorian with the prom queen on his arm. Guilt over the role he played the night Anna's body was discovered hasn't let him forget Alex over the years, and now her green eyes amid a constellation of freckles have his attention. He doesn't want to only see Alex Craft; he wants to know her. So does Peekay, the preacher's kid, a girl whose identity is entangled with her dad's job, though that does not stop her from knowing the taste of beer or missing the touch of her ex-boyfriend. When Peekay and Alex start working together at the animal shelter, a friendship forms and Alex's protective nature extends to more than just the dogs and cats they care for. Circumstances bring Alex, Jack, and Peekay together as their senior year unfolds. While partying one night, Alex's darker nature breaks out, setting the teens on a collision course that will change their lives forever.
It Ends With Us– Lily hasn't always had it easy, but that's never stopped her from working hard for the life she wants. She's come a long way from the small town in Maine where she grew up – she graduated from college, moved to Boston, and started her own business. So when she feels a spark with a gorgeous neurosurgeon named Ryle Kincaid, everything in Lily's life suddenly seems almost too good to be true. Ryle is assertive, stubborn, and maybe even a little arrogant. He's also sensitive, brilliant, and has a total soft spot for Lily, but Ryle's complete aversion to relationships is disturbing. As questions about her new relationship overwhelm her, so do thoughts of Atlas Corrigan – her first love and a link to the past she left behind. He was her kindred spirit, her protector. When Atlas suddenly reappears, everything Lily has built with Ryle is threatened. With this bold and deeply personal novel, Colleen Hoover delivers a heart-wrenching story that breaks exciting new ground for her as a writer. It Ends With Us is an unforgettable tale of love that comes at the ultimate price.
The Fireman – No one knows exactly when it began or where it originated. A terrifying new plague is spreading like wildfire across the country, striking cities one by one: Boston, Detroit, Seattle. The doctors call it Draco Incendia Trychophyton. To everyone else it's Dragonscale, a highly contagious, deadly spore that marks its hosts with beautiful black and gold marks across their bodies—before causing them to burst into flames. Millions are infected; blazes erupt everywhere. There is no antidote. No one is safe. Harper Grayson, a compassionate, dedicated nurse as pragmatic as Mary Poppins, treated hundreds of infected patients before her hospital burned to the ground. Now she's discovered the telltale gold-flecked marks on her skin. When the outbreak first began, she and her husband, Jakob, had made a pact: they would take matters into their own hands if they became infected. To Jakob's dismay, Harper wants to live—at least until the fetus she is carrying comes to term. At the hospital, she witnessed infected mothers give birth to healthy babies and believes hers will be fine too. . . if she can live long enough to deliver the child. Convinced that his do-gooding wife has made him sick, Jakob becomes unhinged, and eventually abandons her as their placid New England community collapses in terror. The chaos gives rise to ruthless Cremation Squads—armed, self-appointed posses roaming the streets and woods to exterminate those who they believe carry the spore. But Harper isn't as alone as she fears: a mysterious and compelling stranger she briefly met at the hospital, a man in a dirty yellow fire fighter's jacket, carrying a hooked iron bar, straddles the abyss between insanity and death. Known as The Fireman, he strolls the ruins of New Hampshire, a madman afflicted with Dragonscale who has learned to control the fire within himself, using it as a shield to protect the hunted . . . and as a weapon to avenge the wronged. In the desperate season to come, as the world burns out of control, Harper must learn the Fireman's secrets before her life—and that of her unborn child—goes up in smoke.