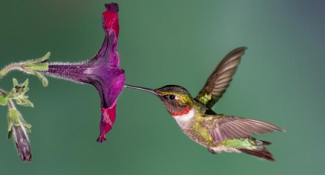 DID YOU KNOW that hummingbirds are the only birds that can fly backwards, that hummingbirds are only found in the western hemisphere and that there are over 330 species of them --or that they have no sense of smell but find our bright colored feeders or flowers by...
read more

"I want something good to read." How many times have you said that or heard someone else say it; however, you don't know where to turn to find a book that you really have a desire to read or recommend? The library is full of books, but not necessarily a book that...
read more
What We Do
The Friends of the Library provide the Augusta Memorial Library with funds that are used for guest speakers, educational programs, handouts and craft materials, and maintaining our Reading Garden.  Our primary fundraising efforts come from an annual book sale during Augusta's summer celebration and an annual donation letter.  Periodically we host patron appreciation events that feature door prizes and tasty treats. The Friends are always looking for new members and there are several ways that you can volunteer. Check out our brochure for more details.
Friends President,  Marty Rugotzke
friends@augustalibrary.org
Hours 
Monday: 10am - 5pm
Tuesday and Wednesday: 9am - 7pm
Thursday and Friday: 10am - 5pm
Saturday: 10am - 5pm
Sunday: Closed