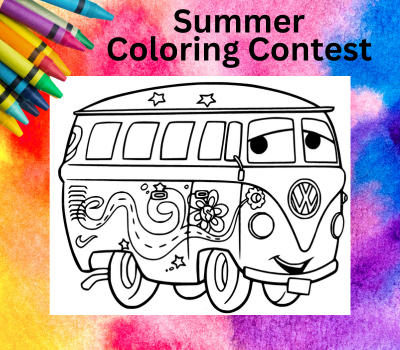 Coloring sheets available to print or pick up at the library. Completed sheets should be returned to the library with child's name and contact information by June 30. Children ages 5-11 eligible for prizes. Prizes will be distributed during the Summer Kick-off event on Wednesday, July 5.
Saturdays at the library this summer are getting a new name! Join us for our Super Secret Saturdays this summer for weekly family fun events. What activities are being planned? It's so secret, we don't even know what's going on!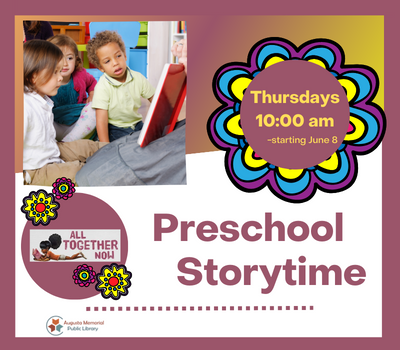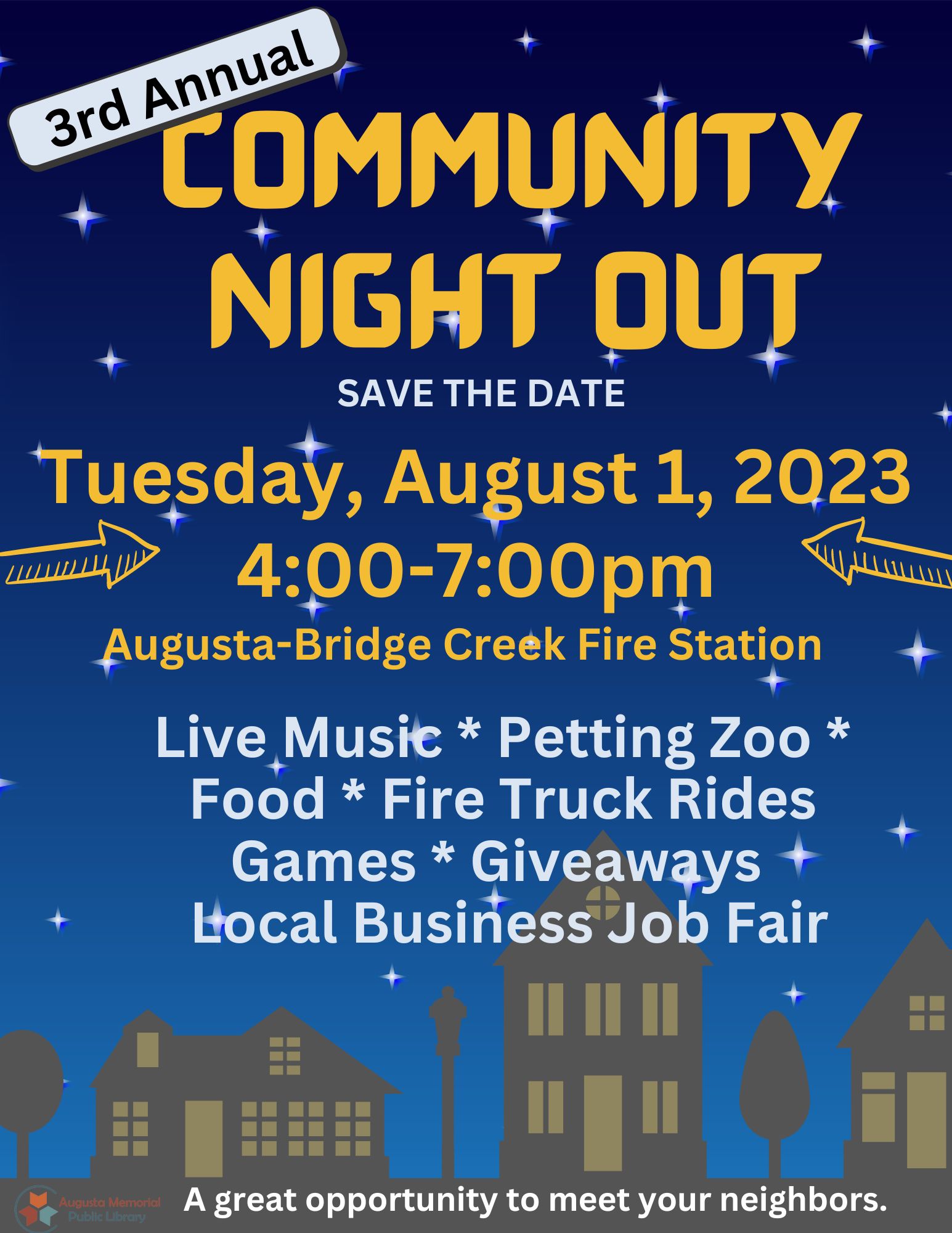 You can be an artist it's as easy as 1, 2, 3!
Our 2nd Annual Tiny Art Show
Pickup a free kit to create a tiny painting based on the theme

"All Together Now" and return your tiny art to the library by

July 1, 2023

to be entered in our second annual Tiny Art Show!

Visit the library throughout July to view all of the paintings.

Starting on

Monday, July 10

vote for your favorite artwork in each age group.

Prizes will be awarded to the top picks on Tuesday, August 1 at Community Night Out!

Artwork will be on display in the library until August 5 and then returned to the artists.
Mondays, starting July 10th at 2pm
Our summer theme is focused on the 60's, and so is our film series. Join us for a mix of movies and documentaries meant to highlight some of the key moments in a decade filled with news worthy moments. Mondays, starting July 10th starting at 2:00pm.
All Together Now
Summer Reading Challenge 2023
We want to read 4,000 books this summer–not alone, but all together and we need your help to do it!  Track the titles of all books you read between June 19 and July 31. Enteries for our end of summer prizes will be given for each five titles you finish and submit to the library by July 31.
Summer Programming
Summer in the library is not just for kids! Check out the listings below for programs happening throughout the summer. Age restrictions may apply for some programs. All programs are free and open to the public. Registration is recommended as space and supplies may be limited and weather may affect location.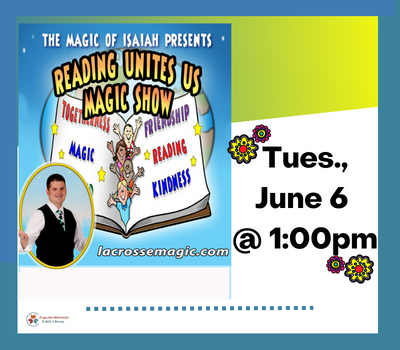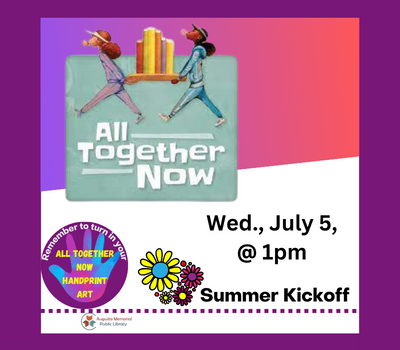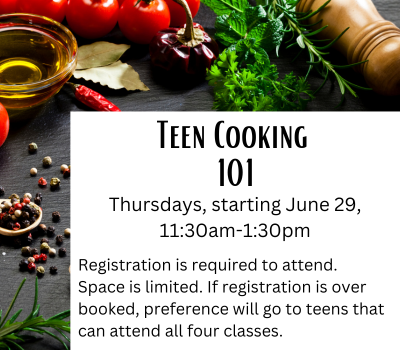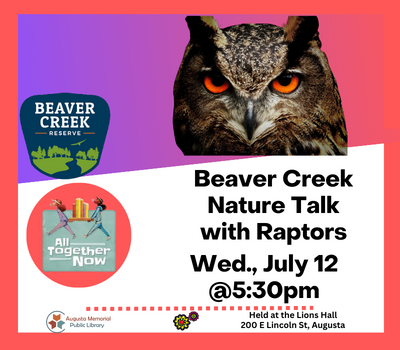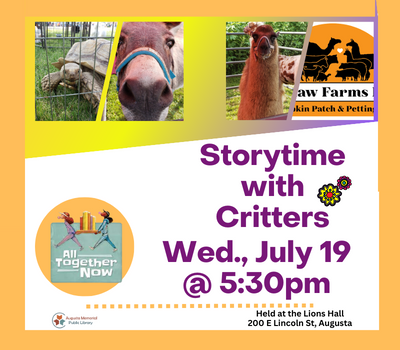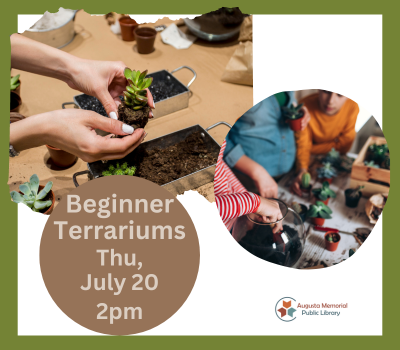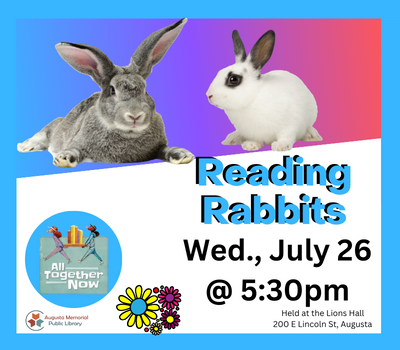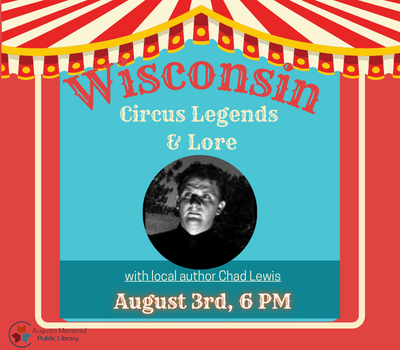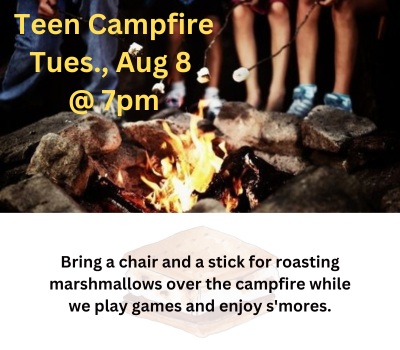 Hours 
Monday: 10am - 5pm
Tuesday and Wednesday: 9am - 7pm
Thursday and Friday: 10am - 5pm
Saturday: 10am - 5pm
Sunday: Closed